CASA / RE/MAX Integrity
Champions for Children
6K Run/Walk & 2 Mile Untimed Walk
Saturday, May 10, 2014
Skinner Butte Park, 9:00 a.m.
xxxxxxxxxxxxxxxxxxxxxxxxxxxxxxxxxxxxxxxxxxxxxxxxxxxxxxxxxxxxxxxxxxxxxxxxxxxxxxxxxxxxxxxxxxxxxxxxx
We need YOU to help 702!
135
/
702
Registrants
Register either as a runner/walker or as a virtual runner (just give $20 and sleep in!), and you will represent one of the 702 children in need of a CASA volunteer. Help to ensure that every child is represented!
Join returning honorary chairs, Olympians and World Indoor Championships gold and silver medalists Ashton Eaton and Brianne Theisen-Eaton for this beautiful 6K run and walk, 2 mile untimed walk and 400 meter Kids' Run along the river.
Purchase one of our red Champion Capes to show your inner champion! You also have the opportunity to win the Team Spirit Award or go the extra mile for kids to be named Top Fundraiser.

Click here to see photos from last year's event.
Course: Click here for course map. The course starts near the Campbell Senior Center, and heads west going around the soccer fields at Maurie Jacobs Park. Turning northeast, it continues across the Greenway Bridge, then turns east to follow the river to cross again at the Defazio Bridge. From the Defazio Bridge, it turns west to finish by the Campbell Senior Center.
Entry Fees: Adults $20 through May 9th. Children 12 and under are free with registered adult. Day of race entry $25. Addition of a stainless steel water bottle for $5 (as supplies last). Champion Cape with a donation of $3 or more (as supplies last). Virtual runner: $20. 400 meter Kids' Run: Free for children 10 and under.
Registration: Click here or on the link below for online registration or to become a virtual runner. Click here for a printable registration form. Have your entry fee waived when you raise at least $50 with a personal fundraising page using our easy online fundraising site. Each person who donates on your fundraising page gets us one closer toward representing all 702 children! A past participant told us, "I am in shock at how easy this was. Just clicking on a link allowed me to raise $200 for CASA, when I was just going to pay my money and walk. I even increased my goal because I surpassed it in no time."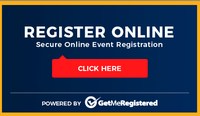 Can't Attend? Be a Virtual Runner!: Click here to donate $20 to represent one of the 702 children in need of a CASA volunteer as a virtual runner (and sleep in the day of the run!). Help to ensure that every child is represented!
What's with the cape? For a donation of $3 or more, you will receive a red "champion" cape to wear during your walk or run to show your inner superhero for children. Capes are professionally-made capes provided by PowerCapes.com, and are super cool. The cape is yours to keep.
Raise funds in support of your run/walk: Have your registration fee waived by raising at least $50 with a personalized fundraising page on our easy online site. NOTE: If you register through firstgiving.com to raise money, you do not need to register through regular registration.
Awards: Awards will be presented to the top three overall male and female finishers and the top three in each age group. All participants will be eligible for lots of random prize drawings. The Team Spirit Award will be awarded to the team sporting the best outfits (just form a team of 3 or more friends and write in team name on registration).
Sponsorship: Interested in becoming a business sponsor? Click here for more information. Contact Sarah-Kate Sharkey (541) 868-3087.
Looking for a training plan to get ready for your run? Click here for a 5K beginner's training plan.
Questions? Email Jill Mestler, Events Coordinator, or call her at (541) 868-3088.
Thank You Sponsors:
00000
xxxxxxxxxxxxxxxxxxxxxxxxxxxxxxxxxxxxxxxxxxxxxxxxxxxxxxxxxxxxxxxxxxxxxxxxxxxxxxxxxxxxxxxxxxxxxxxxxxxxxxxxxxxxxxxxxxxxxxxxxxxxxxxxxxxxxxx
Collura Benefits Consulting